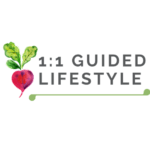 I have been working with Bess for more than a year now and I could not be happier with her coaching, encouragement and results! I have lost 15 lbs and feel great. One of the most helpful things that Bess brought into my life was a healthy understanding of food within a busy lifestyle, and for that, I will always be grateful. Throughout our time together, she has kept me on track and has been my biggest cheerleader. I would recommend Bess & Live Simple Eat Well to anyone, from the "repeat dieter" to the "junk-food junkie", she is a joy to work with and helps produce attainable results!
-N.H.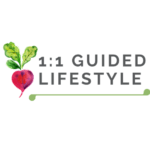 Before starting with Bess my relationship with food was not good. I would eat whatever/whenever just to make the cravings go away or to feel better. As soon as we started I was amazed how great I started to feel. My energy level went up and the weight went down. The key for me was being prepared for the next meal instead of waiting too long and feeling hangry and eating whatever was fast. The menus and shopping lists given were game changers. With those in hand I could focus on how good healthy food tastes. Working with Bess has been truly life changing. Understanding more clearly what my body needs has given me the confidence to consistently make smart food decisions thus achieving a variety of health goals.
- Loree Pittenger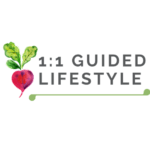 I'm a 56 year old male that kind of "let myself go" physically speaking, and received the all too familiar under the shirt look. At 5'7" weighing 220 I was lacking the energy to do most outdoor activities. Especially in the southern heat. My wife and I decided there was only one way change our bad eating habits. And that was to seek professional help. We got hooked up with Bess @ Live Simple Eat Well. The program is set up perfectly. Easy delicious recipes with grocery list to take the guess work out! After the first week my wife and I lost 6 LBS each. Along with the motivational zoom meetings and phone calls, not only did we loose 26 pounds each but also started with a small exercise program that really helped with my mobility and self confidence. I can't say enough about how much better I feel and how this really feels like a sustainable life style change rather than one of the other diets we've tried in past.
- Lance Pittenger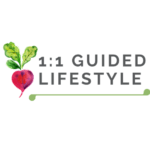 I was Bess' client for her 3 month 1:1 program and it was nothing short of life changing. The program is not a diet in any popularized sense of the word. My energy levels, overall health, and new food habits have improved my quality of life in ways I didn't think would be possible in three months. Bess' focus on building sustainable and life long habits was evident in every step of the program. No matter where you are in your health journey I would recommend Bess and her programs to anybody.
-Adrienne A.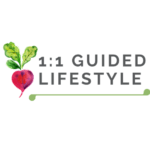 I worked with Bess through her 1:1 Guided Lifestyle Program for a total of 6 months. When I signed up for the program, I knew that I needed a change but I honestly was not sure what to expect. Bess created a program that helped me reach my goals and exceeded my expectations! We talked in-depth about my goals and Bess helped me navigate hurdles as they came about. I committed to her program and as a result totally got rid of my mid-day fatigue. I work in construction 10-12 hours a day and I was coming home to my wife and two kids with energy to spare! I started the program in hopes of losing 15 pounds, and after 4 months was down 30! I was recovering from a knee injury so this was all due to diet alone. Bess was available to talk through questions and her accountability helped me to stay focused on my goals. She was extremely knowledgeable and I was impressed that she was able to customize her program to fit what I needed at the time. Her meal plans saved me so much time since I was navigating a new way of eating and they tasted great. The biggest thing that I gained from working with Bess was that I now have the knowledge necessary to navigate a healthy lifestyle that fits my lifestyle. I still work long hours but I now have the energy to enjoy time with my family after work. I can truly say that I am living my healthiest and best life. THANK YOU, BESS!
- Mike Koury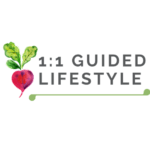 As an athlete who owns a business in the sports and fitness field, I know the importance of a healthy lifestyle, but also understand that sticking to it can be tricky. Bess at Live Simple Eat Well was able to give me a guided plan – not a diet – that got me back on track, held me accountable and helped me develop maintainable and realistic goals and habits. After doing the three-month guided lifestyle plan with Bess, I noticed decreased inflammation, better performance and recovery and fewer cravings for the bad food I used to eat regularly. My weight went down, my energy went up and I felt better, emotionally, than I had in a long time.
-Tom Edsall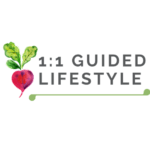 To say that I was resistant to Bess' program in the beginning is an understatement. I've been doing okay managing my type 2 diabetes for about 10 years. That is, until August of 2019. My A1C was through the roof! My doctor wanted to put me on insulin and I needed help. My chiropractor, Dr. Matt Mundorf, recommended Bess. At first I didn't know if I was down with the program but then I met Bess in person and she was AMAZING! We set goals for 3 months and 6 months. Not only did I hit my 6 month goal in 3 months, but I surpassed it! I feel great, but I also have the numbers to prove it. My doctor is amazed!
-Shelley Y.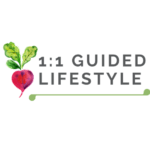 When I decided to work with Bess, I was having very bad blood sugar issues. I have always had this issue, but it had gotten much worse. Soon after beginning with Bess, I was given a more stressful job at work, and I truly believe Bess helped me survive those very trying times. She had me eating healthier, which made me feel much better and my blood sugar issues improved but were still not quite right. She then introduced a new supplement (mostly vitamin B ) because she thought I might have a deficiency due to stress. It immediately corrected my issue and I am forever grateful! Bess was very encouraging, knowledgeable, and seemed genuinely concerned about my well being. I am going to take her 21 day challenge to continue to be inspired by her and to reinforce the good habits I gained with working with Bess. I highly recommend working with Bess!
- Tracy Hayden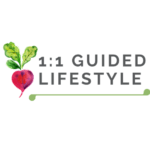 Bess has taught me how to CHOOSE healthy, whole foods. She has given me the confidence to making healthy decisions and laid the groundwork for establishing healthy habits in my life. One bite at a time. Ha. She was so supportive and encouraging, very easy to talk to, and we worked together by emails and calls through the hard stuff. I recommend her services to anyone looking to LEARN how to make a change and the encouragement and support to actually do it!
- Betsy Bevis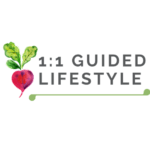 I originally signed up with Bess to help me shed some of the flab. What I gained exceeded just improvements in physical appearance. Bess's plan improved my overall wellness. I have more energy, snack less, sleep better and generally feel better. Bess was very understanding of my challenges and responsive to any questions I had. I also feel like she set me up with a plan I can stick with for the long term. -Conway Y.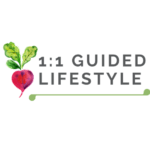 There is so much information out there about different diets, lifestyles and products. I was ready to make a healthy change but didn't know what information to believe, what to start with, or the time to figure it out. I wanted to lose 10-15 pounds and know how to sustain a healthy lifestyle. I had a lot of minor health problems the first time I was pregnant so wanted to give myself the best shot possible the second time around. After working with Bess for 3 months, I've lost 15 pounds, I have such a better understanding of what food I should choose, and I even managed to figure out how to get consistent exercise back in my life. Thanks to Bess, I feel in charge of my health again.
- J. Negrelli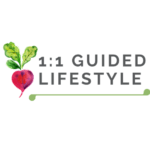 "Bess's one on one program has been amazing for me. I went to her when my diabetes was out of control and my hemoglobin A1c was 12.2. At first I didn't think I could do it. She worked with me on transitioning to whole food and healthy carbs! I expected her to be strict and harsh with me...but I was met with constant encouragement. Here we are 7 months later and I've been doing it! My A1c is now down to 5.9. I've lost 20lbs. I'm feeling great. I can't recommend her program enough!
Shelley Youngblood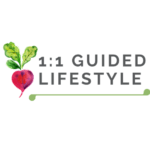 Recently I had the opportunity to complete Bess's 3-month 1:1 nutrition coaching program. Simply put, it was an exceptional experience and Bess changed my life.
As a former athlete with a decent knowledge of nutrition, I came to Bess with a bit of a unique hope in working with her. While I was fortunate to be of good overall health, I wanted to address some issues that had been weighing me down for a long time.
For as long as I can remember, I had never felt like an intuitive eater and always struggled with bloating - eating always felt like a guessing game. I wanted to feel better in my own skin, and become more confident in my food decisions. At our first session, Bess and I identified a goal for me to become an empowered eater.
During my time with Bess, not only did I learn helpful information about nutrition and my body, but I was able to lose weight, lose bloat, find new foods and recipes I love, and eat effectively for my body and fitness level. We discovered how grains and other things in my diet were weighing me down - both physically and emotionally.
More importantly, I finally learned how to let go of perfectionism with eating. In the past, I would often have an "all or nothing" approach with food and drinking. I would restrict myself or indulge too much and beat myself for not having everything right. Bess taught me how to feel at peace with my eating decisions. I now have a weekly routine that I love, and when I want to treat myself to something outside of my typical diet, I do it without guilt or a need to "fix" myself. I no longer have big setbacks that make me feel defeated.
Outside of her effective programming, Bess has a magical energy and presence as a nutrition coach. She makes you feel heard, asks all the right questions, and holds you accountable to your goals in an effective way. Her coaching never feels forced - she has a talent for gently reminding you about the commitments you make to yourself, re-focusing your energy when needed, and celebrating small, incremental changes along the way. She's also a strong communicator, well-organized, and provides the perfect level of engagement throughout the journey. This leads to long-term success instead of a bandaid solution.
In sum, Bess is a rare and ideal combination of knowledge and presence as a nutrition coach. Not only will you get results working with her, but you will have FUN and enjoy your time with her! She deeply cares about your success and is an inspiring woman to learn from. I consider her a role model for optimal health.
I would recommend Bess to anyone who is curious about intuitive eating, self-care, nutrition, and/or exploring what balance might look like for you on your health journey. Whether you are brand new to nutrition or a seasoned health junkie, Bess will change your life!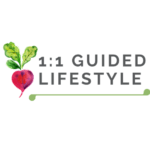 I started this program with Bess because I felt the need to straighten up my blood work issues and improve my health. I was lacking in knowledge of how to go about my day with eating the correct foods. Bess was able to coach me and provide the support needed in order for me to succeed. So far I have seen improvements in my blood work and I have lost weight. I feel much better and have more energy to live a better all around lifestyle.
- Chris S.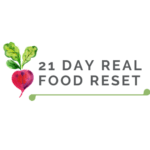 This challenge could be considered life changing for me!!! I loved this reset, more like a starting point for me! Truly can't wait till the next one!
-Mike Neylon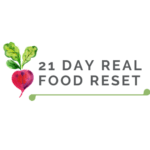 Bess was very supportive, motivational, and educational throughout this 21 day challenge. I would highly recommend anyone who is looking to have a supportive coach on nutrition and weight loss to work with Bess. She was great and the program was run very professionally.
-Cathy Foley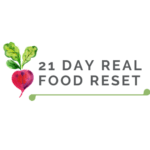 I was surprised at the results this challenge had on me. I have tried every kind of eating plan from raw vegan to vegetarian to packaged foods. This challenge provided tasty food choices which I have missed in other programs. I realized I had no stomach distress and increased energy during this 21 days. Bess' shopping and food prep was easy. In the end I did lose weight and that was a huge plus. I will continue with the knowledge I learned from Bess in the future. I would encourage anyone to try the 21 Day Food Reset Challenge.
-Ruth C.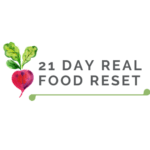 I actually enjoyed this challenge. It took about 1-2 weeks, but I noticed my body felt better, and that I had more energy. I missed some things more than I thought I would, but after I got used to is, I don't see why I did.
-Daniel J.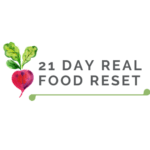 I lost 9 pounds and was so pleased to be able to eat and not be hungry or have the sugar and carbs cravings. I have a long journey ahead of me. My initial plan was -20 pounds by July 4th. I think I will achieve that as I continue the plan. I loved the recipes and cooking new things. My husband is supportive and eats the meals right along with me. I appreciated the videos and the support from the challenge group. I am planning this as a life style, not a diet. I am sleeping better and have more energy. I also am more mindful about walking and moving more to help me stay active.
- Susan Flint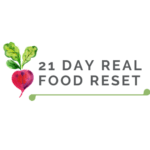 After the 21 day reset, I have a much better understanding of what food makes me feel good and what makes me feel bad. Now I am better equipped with the basics of nutritional science and my body's triggers to make the best decisions for me. This challenge provided many great recipes for clean eating, too. Thanks so much, Bess! I haven't felt this good about myself and my body in months!
-C. Hammond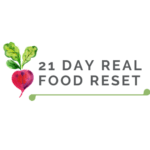 Bess set-up an awesome reset program for individual success! She was patient, responded quickly to questions, and celebrated your personal achievements with you. I was skeptical, but I truly did feel and notice a difference. She made it easy with her meal plans for day to day triumphs. Her videos were informative and kept you going for the day. The support that she provided made you feel comfortable and eager to keep at it. I have noticed a difference in my sleep habits, energy, and cravings. This has truly been a mindset shift for me and my family and we look forward to continuing to implement these changes in our lives. Thank you Bess for having such a positive impact on us!
- Crystal Koury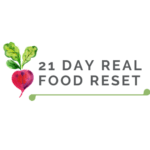 I just finished the 21 day real food reset and could not be more pleased. The incredible meal plans offered were an awesome bonus as was the knowledge that Bess shared with her daily videos. It was also so much fun to engage and get support from fellow challengers. If you are looking to reset your body or if you hit a plateau with weight loss and want to understand why, this will totally help!
Lauren Furr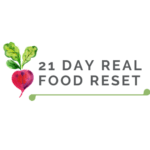 I joined the 21 Day Real Food Reset with my goal being to lose some weight and learn how to eat healthier. Bess super exceeded my goal by teaching me how to make lifestyle changes to help me become a better me. She taught me not just the importance of hydration, exercise and nutrition but why it's so important. I love the daily videos and the menu plans and recipes. Bess is so positive and really helps you to feel good about yourself. Doing this challenge was a gift to myself and I am so thankful I did it. Bess, you are awesome!! This is just the kickstart I needed to getting healthier.
- Susan Christiano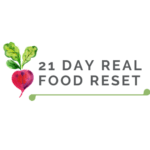 The 21 day real food reset was a great opportunity to get a jump start on a healthier diet. By competing against others and having accountability to the group it was much easier to complete the challenge. The meal plans provided made things super easy & Bess was a great resource and motivator! Loved it and would do it again.
- Carissa Mucci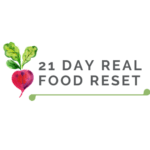 The 21 Day Real Food Reset got me started using healthy habits that I intend to continue -- ex., It taught me about the nutritional value of various foods. I haven't read food labels in the past, but I intend to -- now that I realize how much junk is included in what I thought was healthy food. And it stressed the importance of drinking lots of water throughout the day which I will definitely continue.
-S.Prazan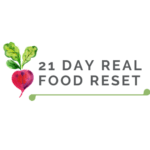 I almost didn't do this challenge, I had spent so much money already on other challenges in the past with little or no results that I wasn't going to spend even more money on what I thought for sure was going to be a waste. However my sister in law asked me to do the challenge with her so I figured even if it's a waste of money I want to support her. Boy am I glad she asked me to do this with her. Week one was a little rough going through the sugar detox but by week two I was starting to feel great. I was feeling more energy and not feeling bloated at all. By the end of week two my clothes were fitting better and my husband could see a difference, I had even lost 5 pounds!!! Although I realize every day isn't going to be perfect I'm definitely taking what I learned and implementing that in my every day eating. I would strongly recommend this challenge!!!!
-Ann Strickhouser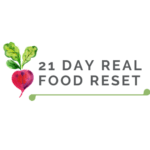 I cannot say enough about Bess and her Live Simple Eat Well 21 Day Real Food Restart program. After three weeks of a fairly intense reset in how I approach food, hydration and exercise I have more energy, have shed 10 pounds, l sleep much more soundly and I am feeling very optimistic for my future wellness. This program has established new habits that will be the basis of my quest for a lifestyle of healthy eating and movement. I will be leaving my 50's next year and it is my goal to look back at the difference between 50 and 60 and be amazed at what a difference a year makes!
-Lynn Rees-Jones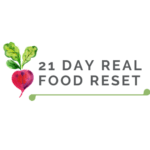 This is my second challenge and I really enjoy being part of Bess's Live Simple Eat Well challenge because I love the accountability it provides. Bess provides great education and support. This challenge gives you all the tools you need to continue a life long journey for a healthy lifestyle. Definitely will take part in it again.
-Cathy Foley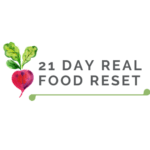 The daily videos and Bess' energy were key to remaining engaged. My husband and I both agree we are more aware of what we are eating and the impact on our health and energy.
- Deeanna Burleson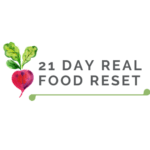 The 21 Day Real Food Reset challenge was so fun! Along with new recipes and challenging (and quick!) at home workouts, I gained a community of similar people striving to be the best and healthiest versions of ourselves. It was challenging to stay the course especially with travel and social engagements, but I was much more aware of what I was putting in my body and how it would fuel me. And, having the fellow challengers support and motivation was the cherry on top!
- Melissa Collins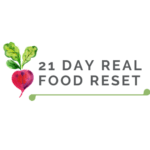 I am so glad I was convinced to try this challenge. Having recently retired, one of my goals was to take time for myself and take better care of myself so that I could truly enjoy retirement! I was hesitant at first, but absolutely love how much better I feel after participating in this challenge and love that I lost 10 lbs! Bess is wonderful and her videos are so inspiring and informative! Would definitely do this again!
- Phyllis Bunkley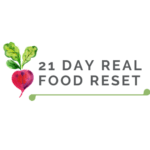 Loved this challenge! A great way to reset my outlook on food and exercise. Bess is so positive, it's motivating and helps you stay engaged. There's almost always 15 minutes in a day to get in some sort of movement and the at home workouts were a great way to get it done at home. I've never meal prepped before this challenge. I now have some new food staples for my work week! It was fun to have a group forum to share triumphs and struggles with. I highly recommend this challenge!
J. Negrelli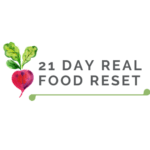 This was my second challenge and I needed the reboot. I usually eat well but can sway away from the hydration, sugar and alcohol consumption. The 21 Day Reset refocuses me to concentrate on what Is required to stay healthy. Bess' videos are concise and precise to let you know what has to be done and why in a short morning message. The workouts were a push for me so I enjoyed the scaled back version. The whole program was enjoyable and the weight loss and acquired energy made this program A+ for me.
-Ruth C.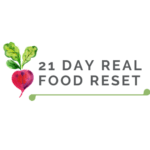 Bess' challenges are so great! The meals, workouts, encouragement and health information is terrific! It's amazing to notice how different you feel with "clean" eating! You don't realize how "bad" you feel most of the time until you cut out processed foods and sugars.
Bess is very knowledgeable and shares great recipes and makes this reset super easy and rewarding.
It is hard when you're traveling and options of clean/ whole foods are more limited, but Bess does a great job to share options and ideas to help. (It becomes self discipline at that time 😬🙈)
This challenge is great! And I'd do another! Thanks Bess!
- Christi Stansell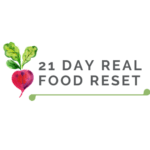 The challenge was life changing! I've been a Type 1 Diabetic for 25 years and I pride myself on taking exceptional care of my diabetes, however I have noticed over the last couple years a lax attitude and thinking when it comes to my diet. I switched careers in my mid thirties and started working a high stress job and long shifts and along with that started emotionally eating for the first time in my life. I started justifying the extra sugar intake and extra insulin I would have to take. I started seeing swings in my blood sugar numbers that I haven't seen since I was an unruly teenager. I was left tired, bloated and emotional at the end of the day. The 21 challenge helped me reset my diet and activity standards and I'm so grateful because within the first week my blood sugars were the best they have been in over a decade, my mood was improved and I had renewed vigor at work and in life! Thank you, Bess! The meal plans were so incredibly helpful and the at home work out videos were doable yet challenging (who am I kidding, they whipped my butt). The simplicity of the tasks each day- cut out sugar, cut out grains made me feel accomplished but not overwhelmed. I'm looking forward to the next challenge but the best part is I'm living the previous challenge currently because it is sustainable!
- Elizabeth Leighton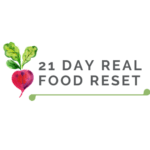 The 21 Day Challenge was an amazing wake up call! Having Bess available to answer questions and to clarify any confusion was extremely valuable. This was a game changer for me. I now know that real food tastes great based on the delicious recipes that are simple and convenient to make. Great coaching and plan.
Teresa Green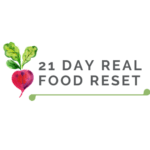 This challenge helped me make little changes throughout 3 weeks in order to create long lasting healthy habits! I've stuck with it 100%, and now I'm drinking enough water, eating nutrient dense food, and getting in a workout every day. The best part is I feel fantastic- I've lost a few pounds, my clothes fit better, my body feels good, and I'm sleeping like a baby. Thank you!
- Amy Genduso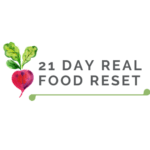 I loved this challenge...It truly has changed me, physically, mentally and emotionally... first week I didn't see any results on the scales but all my clothes were starting to fit looser. By the end of the second week I'm down 8 lbs.. (looking forward to getting on scales tomorrow morning 😀.)The food plan was awesome, not only did they provide us with easy and tasty recipes, they also explained to us how certain foods choices work with our bodies and why it's important to drink our water. I have more energy than I've had in a very long time, I feel great!! Im starting to look at myself in a whole new way, I'm feeling beautiful inside and out.. I'm happier than I've been in a long time, I'm smiling and laughing more. I find myself dancing in the kitchen while preparing my weekly meals, doing a few exercise in my office and pushing myself to go further on my treadmill.. This has been more then a challenge for me.. It's a new way of life for me.. the beginning of a healthier and happier me.
- Samantha Ashline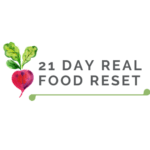 Ah-Maze-ing!!!! I had a great time during this challenge. It really bought out my competitiveness...which was great for me to stick to it. I love the choice of it all. You don't feel trapped into doing something, which made it easier to say no. I can't wait for the next one!
-Shelley Youngblood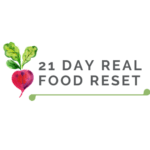 When I started this challenge I was not sure if I could do it!!! My digestive issues went away, I felt better, and I wanted to move more with new found energy! I never felt deprived and there were days I did not even eat my snacks because I was full!! This really made me rethink my choices and Bess & Jenny were so upbeat and encouraging daily. They gave great information about what we were eating and why we were omitting what we did in our diets for this challenge. The exercise videos were good and even gave modifications to the exercises too. I would recommend this challenge!!!!! It was a very good, better than anticipated program!
Stephanie Adams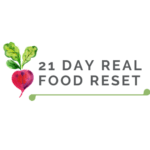 I cannot even begin to tell you the benefits of the 21 day real good reset. The best part about it for me is that Bess provides a sustainable meal plan. Fad diets are so popular right now, but most of them are hard to stay consistent with long term. Bess shares her knowledge and the easy meal plan to give you the tools to maintain healthy living long term. The engagement from the team inside the Facebook group is so positive and helps push you through tough days. The point system also allows you to give yourself grace which is appreciated. I would totally do this again!
Lauren Furr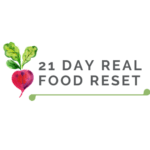 I highly recommend this reset to everyone. This challenge really can wake you up to listen to your body. I was addicted to sugar during stressful times at work or just life. My go-to was always chocolate and now I have learned how to control that craving. My body might just be dehydrated and it needs more water. Just the mere fact that I now know how to listen to my body is worth gold. I learned to be mindful and get up and move. Big step! These girls poured their heart and soul into this program. Their education they brought in their videos was worth the price alone. They are both so knowledgable. The pricing is very reasonable and the results are fabulous. This is really something that a person can do. You don't have to be an athlete to find success in this program. They don't make you feel guilty if you slip up The program is modeled on encouragement. The community support is so helpful when you need to be lifted up by someone. Bess and Jenny were always available if needed. More people should know about this program and see you don't have to go broke to eat healthy as everyone thinks. Loved it!! Bess and Jenny thank you so much for caring.
M. Pacheco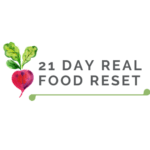 It's always great to reset after an indulgent season to remind your body that it thrives on whole, real foods, water and daily exercise!
Caroline Hammond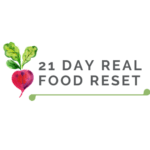 I would totally recommend the 21 Day Real Food Reset! I think it's a great starting point for anyone who is trying to make some healthy changes to their daily routine, and anyone who is just looking for some knowledge in nutrition and general well-being. I had a lot of fun going through the challenge with the community and pushing myself through the hard parts along with reaping the benefits of a Real Food Reset! By Day 4, I was through the sugar withdrawals and starting to feel like a million bucks. I slept so well like I hadn't in months and I had so much more energy than normal! Bess and Jenny are so encouraging and focus on progress over perfection. It was a great experience and I would do it again!
-Danielle Clark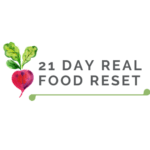 The 21 day challenge was great, recipes were amazing, the plan was simple and easy to follow. Would definitely do it again!
-Carrie Desalvo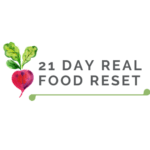 I loved the 21 day challenge for multiple reasons. The recipes are sooo good! There are 8-10 that will be permanent fixtures in my personal recipe file. The meal plan is laid out for you and easy to follow but you can always tweak it to fit your preferences. The information you get in the daily videos makes a lot of sense and it helped me stay on task. I always need to know why I am doing something and Bess explains things clearly. Getting properly hydrated and maintaining that level was amazing in how it made me feel. I found that out when I didn't get all of my water in and felt sluggish and a bit irregular (if you get my meaning). Having Bess and her energy in my daily life made a huge difference in my motivation. Being able to connect with her and my fellow challengers bolstered my confidence and made me realize that there are others that may struggle or have great ideas and insights. Bottom line is try a 21 day challenge you'll be so glad you did and your body will agree!!
- Phyllis S.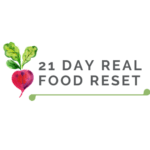 This was a great program. It is flexible enough to fit into a busy home and work schedule and you don't starve. The water intake and exercise is key to success. I lost over ten pounds in a healthy way thanks to Bess!
- Jeff M.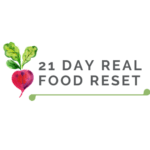 This was my first challenge and loved it! Not only was Bess keeping me accountable but I had the opportunity to change up my workouts and do something else. The recipes were fantastic and our little videos about nutrition really were very helpful. I thought I knew things, but nope! I would certainly do this again, I lost 7 lbs in 21 days! Never has that happened before and I did not starve!!!!
- Mary Lynne B.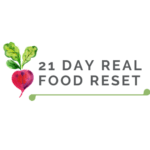 I love the cadence of doing a reset before major seasonal changes (spring to summer and fall into winter). Each time I have done this, I've realized that my eating has stayed fairly closely aligned to the great recipes Bess has inspired. Furthermore, knowing that you're doing this alongside a squad of folks, helps propel stronger community, commitment and accountability. It's almost a family now, seeing some familiar faces continuing their journey and striving for success.
Andrea G.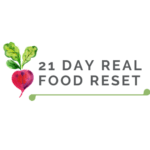 I enjoyed learning about how my body and food work together or against each other through the daily videos and social media support. I noticed an improvement in my sleep and my waistline. By the end I wasn't craving sugar anymore and I now feel confident enough the to continue the journey after the reset Is over!
- Betsy B.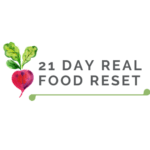 Before I joined this challenge, I was eating pretty clean already, but Bess made it easy for me to cut down even more on my processed sugar and grains. My joints feel better (I have a long standing history of osteoarthritis). The goals each day were easily attainable without feeling like I was depriving myself.
Bess is so authentic and "real" when it comes to eating healthier. She had us focus on avoiding processed sugar, grains, and alcohol while doing a daily 15 minutes of intentional movement and making sure we kept hydrated every day. It was simple and doable. The daily videos were so helpful and information-filled. Soooo glad I participated and would again!! 🙂
- Rita G.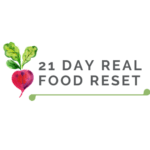 This was my first 21 Day Real Food Reset challenge. I liked how it really did challenge me to focus on eating healthy, cutting down on carbs and sugars and avoiding processed foods. When you are doing that with a group of people, you are more likely to be successful. I discovered it was easier than I thought it would be. I would definitely do this again!
- Gina W.
Bess led an amazing Brunch and Learn! She set an atmosphere that was natural and fun, like I was truly at brunch with friends. I learned so much and walked away with so many great new ideas for snacks, weekly meals, and especially for grocery shopping. I really appreciated the recipes she provided because as a new mom I needed things clear cut and simple, which she made happen!
-Jannell Dunaway
Bess's Brunch and Learn recipes are delicious and dynamic! While the group of us varied in preferences and cooking expertise, Bess provided helpful (and realistic) preparation tips and we all found something we felt comfortable implementing at home. The morning of the Brunch was so positive!! The group shared goals, stories, and laughable follies about attempting the recipes. All the while, Bess was there to encourage and support the process and revel in the camaraderie. I left the brunch feeling confident and satisfied. My favorite recipe was a Sausage, Avocado and Egg Salad that I have made several times since. Even my husband begs me to make and bring this dish to tailgate brunches!!
- Hadley Kelly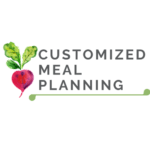 Bess curated 3 weeks of meal planning to help us kick start a healthy 2019 and lose our holiday weight. She created delicious healthy options that didn't feel like we were dieting. When we had questions or struggled with meal prep, she helped us adjust to meals that worked for our busy lifestyles. We lost a combined 16 pounds in a little over a week and we have never felt better!
-J&P Villafane