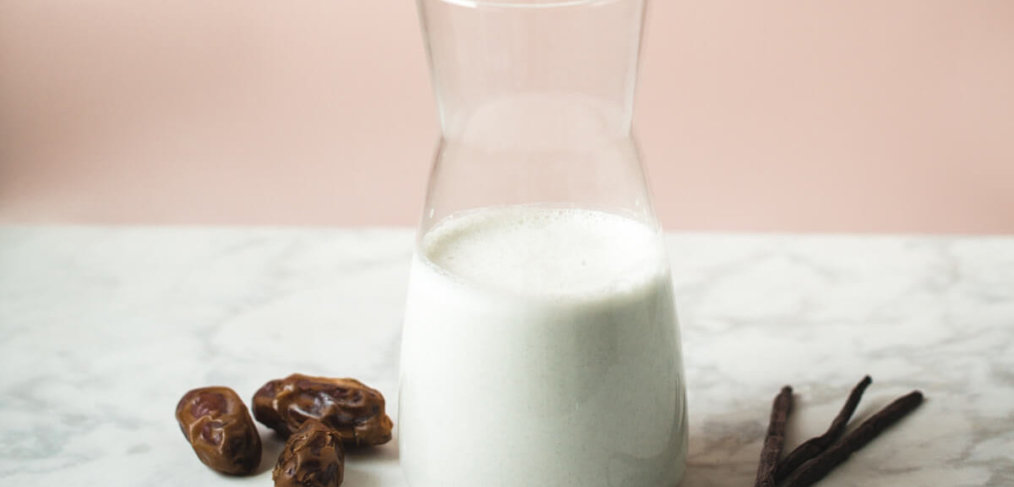 Creamy Homemade Cashew Milk
Hello, lovely people! Happy Tuesday.  This week's recipe is for all you lovers of nut milk who don't care for the added ingredients often present in the store-bought options.  This cashew milk is super simple and does not require straining like homemade almond milk would (major score!).  Not to mention it is super creamy and delicious!
Not only do cashews have a lower fat content than many other nuts, they pack their nutritional punch by providing 98% of your recommended daily intake of copper in only a ¼ cup serving.  Copper is an essential component of many different enzymes and helps with the utilization of iron, elimination of free radicals, development of bone and connective tissue and the production of the skin and hair pigment called melanin.  They are also a good source of phosphorous, magnesium, manganese and zinc.
After the initial soaking of the cashews, this recipe can be whipped up in less than 5 minutes and can be spiced up with cinnamon, turmeric, nutmeg or vanilla.  Whatever strikes your fancy.  With its creamy texture, delicately sweet taste, and simple ingredient list, it just might be your new favorite homemade companion to your morning coffee or tea.
Ingredients
1 cup Raw Cashews – soaked overnight, rinsed and drained
3.5 cups Filtered Water
2 Pitted Dates
1/8 tsp Sea Salt
Method
Add the cashews to a blender with water, dates and sea salt.
Blend on high until smooth and creamy (about 3 to 4 minutes). Pour into a bottle and enjoy.
This can be kept 3 to 4 days in an airtight container in the fridge.
If you like your milk less creamy, use 4 cups filtered water.
Feeling spicy?  Add cinnamon, turmeric, nutmeg or vanilla when blending and spice up your morning a bit!
Cheers!
Bess @ Live Simple Eat Well